Band Bio
Qubic Metre is a group of passionate musicians who have been entertaining crowds at public and private events for more than 4 years.  Our unique musical style is earthy, always surprising, never boring, and is sure to provide something for every listener.   We are interested to learn about your event!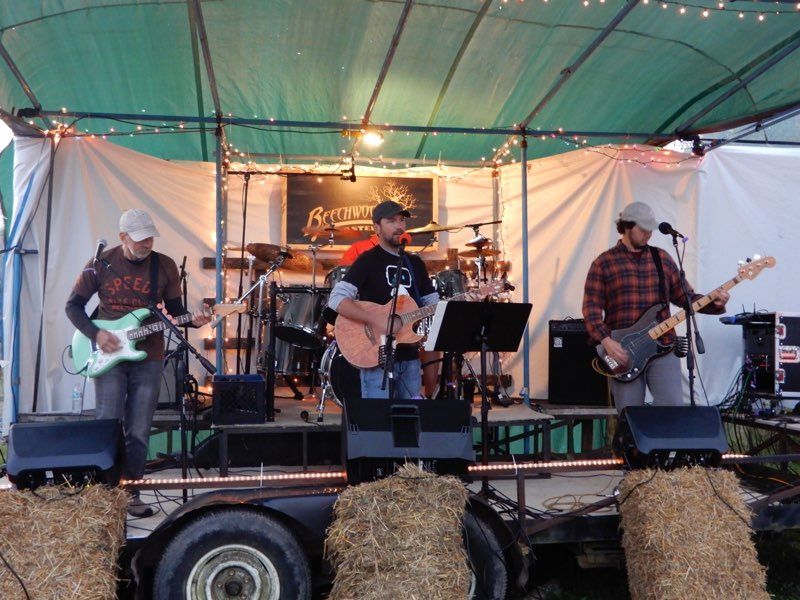 Tim was raised by church choirs, 80s Yacht Rock on the radio, and 90s grunge on an iPod. He never met a genre he didn't like.  He brings his unique style to every song and even learned to play guitar to join Qubic Metre.
Jeff started with Xtreme Angel, which had a 5 year run that finished as The X-Men.  Playing all over southeast Wisconsin, Jeff has established himself as one of Wisconsin's favorite guitarists.  Prior to Xtreme Angel, Jeff was the founder and lead guitarist for the band Champion, which toured the Midwest with national acts such as Steppenwolf, Head East, Charlie Daniels, Krokus, and Marshal Tucker.  
Jerrid played guitar since childhood and played in a hardcore band in high school and college before picking up bass this year. Musically, he enjoys and is influenced by artists from every genre from bluegrass to hardcore to modern hip hop. He works hard to incorporate elements from these into the QM sound!